Thomas and Friends Rosie: History & Stories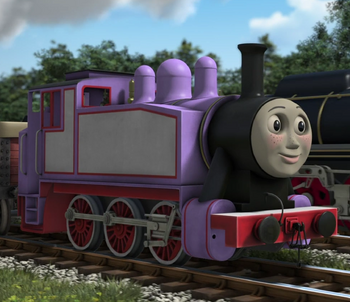 Biography
Rosie in Thomas and Friends is a lively little tank engine, that has a heartwarming story that began with her idolization of Thomas. Her journey started when she admired Thomas to the point of hero-worship and imitation. Although they say imitation is the sincerest form of flattery, it initially annoyed Thomas while he was delivering a special birthday post train to Alice at High Farm.
Despite Thomas trying to avoid her, fate had other plans when he had an accident during the delivery, and Rosie came to his aid, forging an unbreakable bond of friendship between the two.
Throughout her adventures, Rosie continued to prove her worth and courage. From helping Thomas shunt trucks to being the back-engine for Emily's funfair special, Rosie showed her determination and willingness to be really useful.
She even came to Thomas's rescue when his fire went out after playing "Splish, Splash, Splosh" and allowed Diesel to take her train of flowers to the market .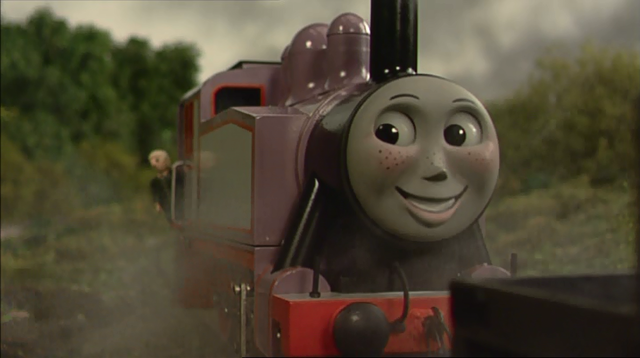 Personality
Rosie's personality is as vibrant as her cherry red livery. This feisty and energetic tomboy exudes friendliness and cleverness. Her free-spirited nature makes her quick and always ready to have fun.
Racing is one of her favorite activities, and she enjoys getting splashed by muddy puddles and covered in coal dust with Thomas. But beneath her fun-loving exterior lies a desire to be truly useful, evident in her eagerness to help deliver Alice's birthday presents and her attempt to pull a special train single-handedly.
As time passed, Rosie matured and became more focused. She even acted as a voice of reason to James' arrogance. Despite some humorous incidents that occasionally went awry, her bond with Thomas remained strong, and they continued to have each other's backs.
Technical Details
Basis
Rosie is based on the Southern Railway (SR) USA Class, which originally belonged to the United States Army Transportation Corps during World War II.
After the war, some of these engines were sold to the Southern Railway, where they were modified for dockyard shunting duties at Southampton. Rosie's class, the SR USA Class, worked alongside the London, Brighton, and South Coast Railway (LB&SCR) E2s, the same class as Thomas.
Today, four members of the SR USA Class are preserved, with one at the Bluebell Railway. Additionally, over one hundred USATC S100 Class engines, from which Rosie's class derived, are still present or preserved across various countries.
Livery
From her debut until The Great Race, Rosie was painted in a charming lavender shade with light grey tank panels, red lining, and gold boiler bands. Her wheels were bright red with light grey rims. However, starting from Journey Beyond Sodor, Rosie adopted the North Western Railway's signature cherry red livery.
Her tank panels became dark raspberry, adorned with gold boiler bands and light grey lining. The area above her wheels and around her ladder were painted gold, and she retained her original red buffer beams and wheels with light grey rims.
Appearances
Rosie has been a delightful presence throughout the television series and other media. From her debut in the tenth series, where she appeared in "Thomas and the Birthday Mail," to her more recent adventures in Series 24's "A New Arrival," Rosie has charmed audiences with her vivacious personality.
Official Description
According to the official Facebook page, Rosie is described as "feisty, fun, and very free-spirited." Being a tomboy tank engine, she is almost the same size and capability as Thomas, whom she idolizes.
Although her imitation and persistence might drive Thomas crazy, Rosie seeks to be really useful together with him, with great charm and determination.
Trivia
Rosie's introduction to the series marked several notable firsts. She was the first engine based on an American class to be featured in the television series and the second such engine introduced in the entire franchise, following Stanley. She also became the first engine to be introduced outside of Europe.
Interestingly, Rosie's engine basis is American, but she never spoke with an American accent in the UK dub, even in the US-dubbed Seasons 10-16. After 2017, her US voice, provided by Nicola Stapleton, also featured a British accent.